For the Love of Travel: The Places That Inspire Our Work

As somebody who craves the design inspiration that travel provides, from abroad to the weekend trip, 2020 has been an opportunity to seek inspiration in new and old ways. I have turned to the old-fashioned clippings out of magazines and of course endless hours of Instagram. Nothing compares though to the real thing. One of my passions is sketching. I love sitting in a beautiful space, or in front of a building, and sketching the architecture, interior, details and settings that are new to me...the exploration of learning design through a pin, and absorbing the details so that I can incorporate them into a project.

It is even more rewarding to see these design ideas brought to life in our work.
In the same way that I find design inspiration in my travel, many of my clients want to find that design inspiration in their homes – inspired by their own travels and drawn to aesthetics of their favorite places. Recently, a few clients have wanted to incorporate inspirations from Japan and South China, as well as the South of France. Developing the design and honing into the details for these projects was like a virtual get-away, taking me back to some of my favorite places.

Japan:
I fell in love with Japan when I first visited there in 2017: the simplicity, the boldness, elegant details and heavy incorporation of nature. The clean lines and simple detailing/minimalism were a precursor to the modern movement in design. Stepping into 16th/17th century buildings, the strong resemblance in their details we now associate with mid-century design.


Sketching in Kyoto, Japan

In 2019, my younger sister moved to Seoul, South Korea and our family ventured to Japan and South Korea for the Thanksgiving holiday. We stayed in a beautiful historic house in the Gion District and it was truly inspiring. Being immersed in that setting allowed me to take in all of the little things that made the space special. The star of the home was the beautiful central courtyard on which all rooms faced. It was simple, but the design impact was bold. I particularly loved the way the exterior doors seemed to bring the space indoors in a balanced harmony. The use of gravel and sculptural plantings further enhanced the architecture and honest materials of the home and space.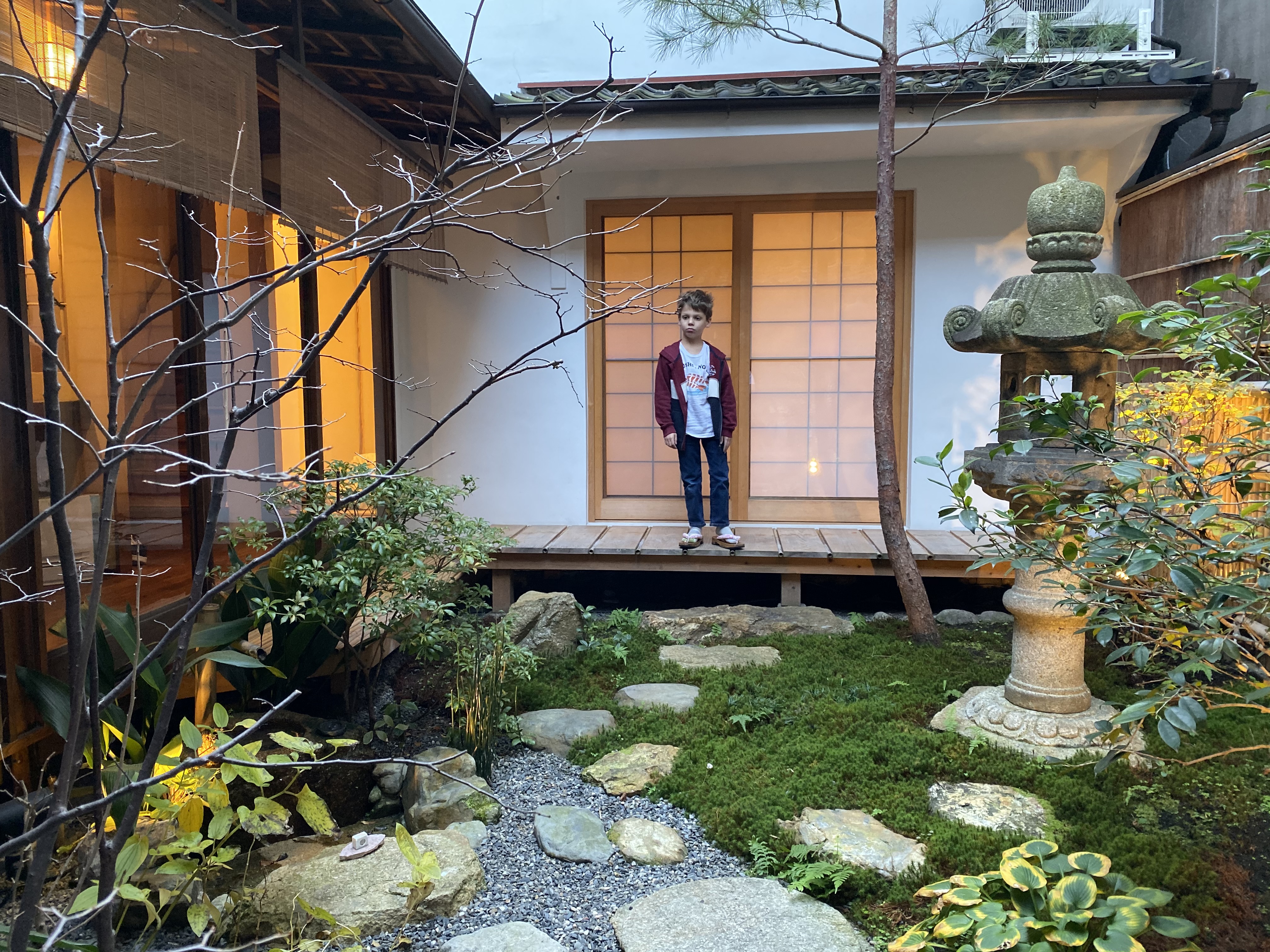 My son, Elliot, in our Gion courtyard

We have incorporated some similar details into some homes not yet built, but the outdoor connection and use of gravel and sculptural plantings have been showing up in our recent work.


Axonometric Study of our Patrick Drive Project

Our San Benito Drive project in Forest Hills was heavily influenced by my 2017 trip to Tokyo and Kyoto. The large lot is on a greenbelt and the clients desired each room to have a strong connection to the outdoors. We took some cues from traditional Japanese elements and translated them into a modern home connected to nature. Wood slats, dark exterior metal inspired by Shou Sugi Ban, and floor to ceiling glass blurring the lines between nature and indoors.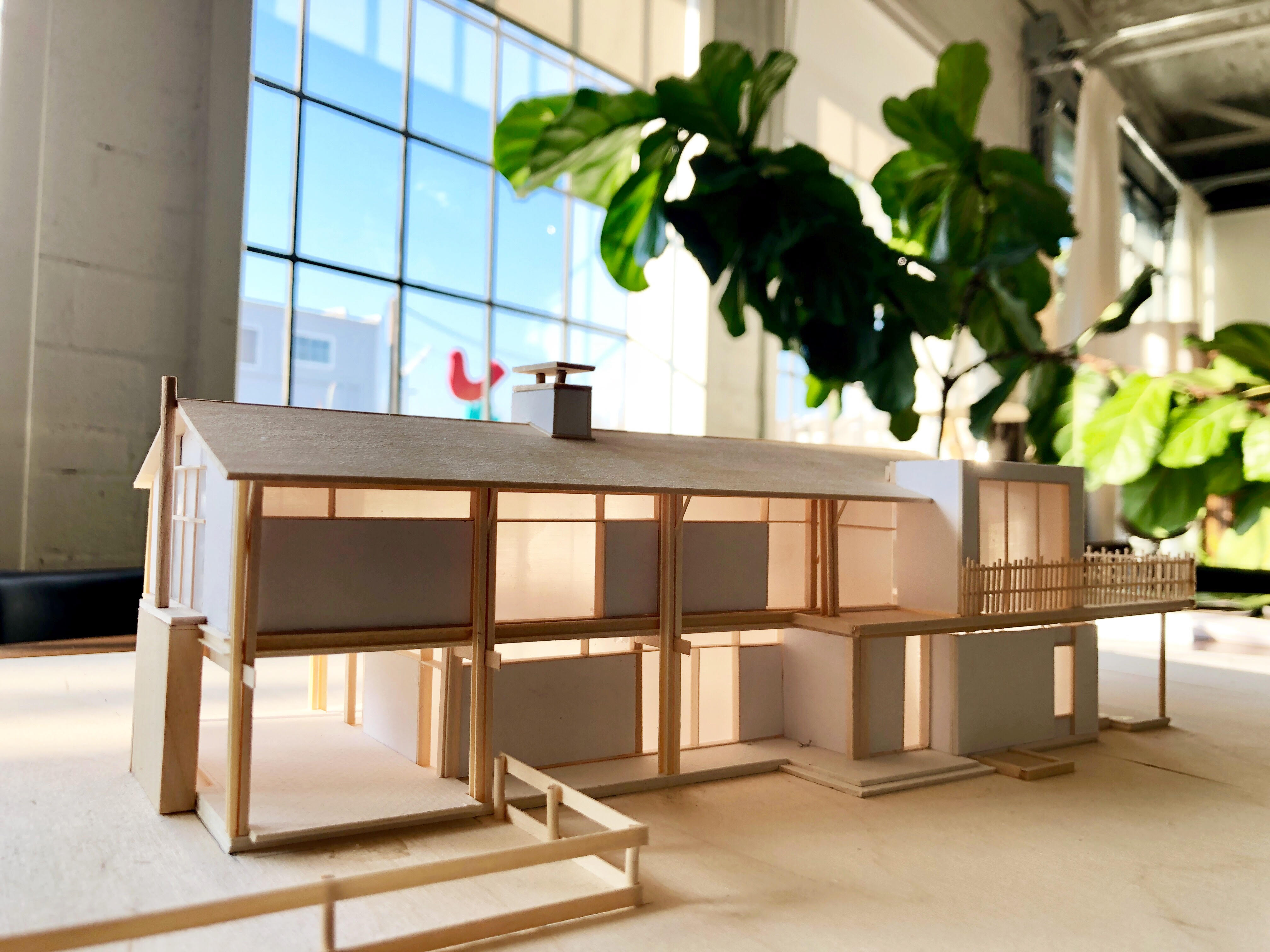 Model of our San Benito Drive Project

France:
In a previous blog post, I wrote about my amazing experience as part of the restoration at the Chateau de Gudanes in the Pyrannes Mountains of France in 2017. I never dreamed that I would be forever changed and so inspired from that trip. In 2019, I was fortunate enough to return for a restoration trip with the same lovely group of people who were a part of the first trip in 2017. Sketching the beautiful details inside and around the home were some of my favorite memories. I was able to go treasure hunting at brocantes throughout the region and came home with some great finds and a full sketch book.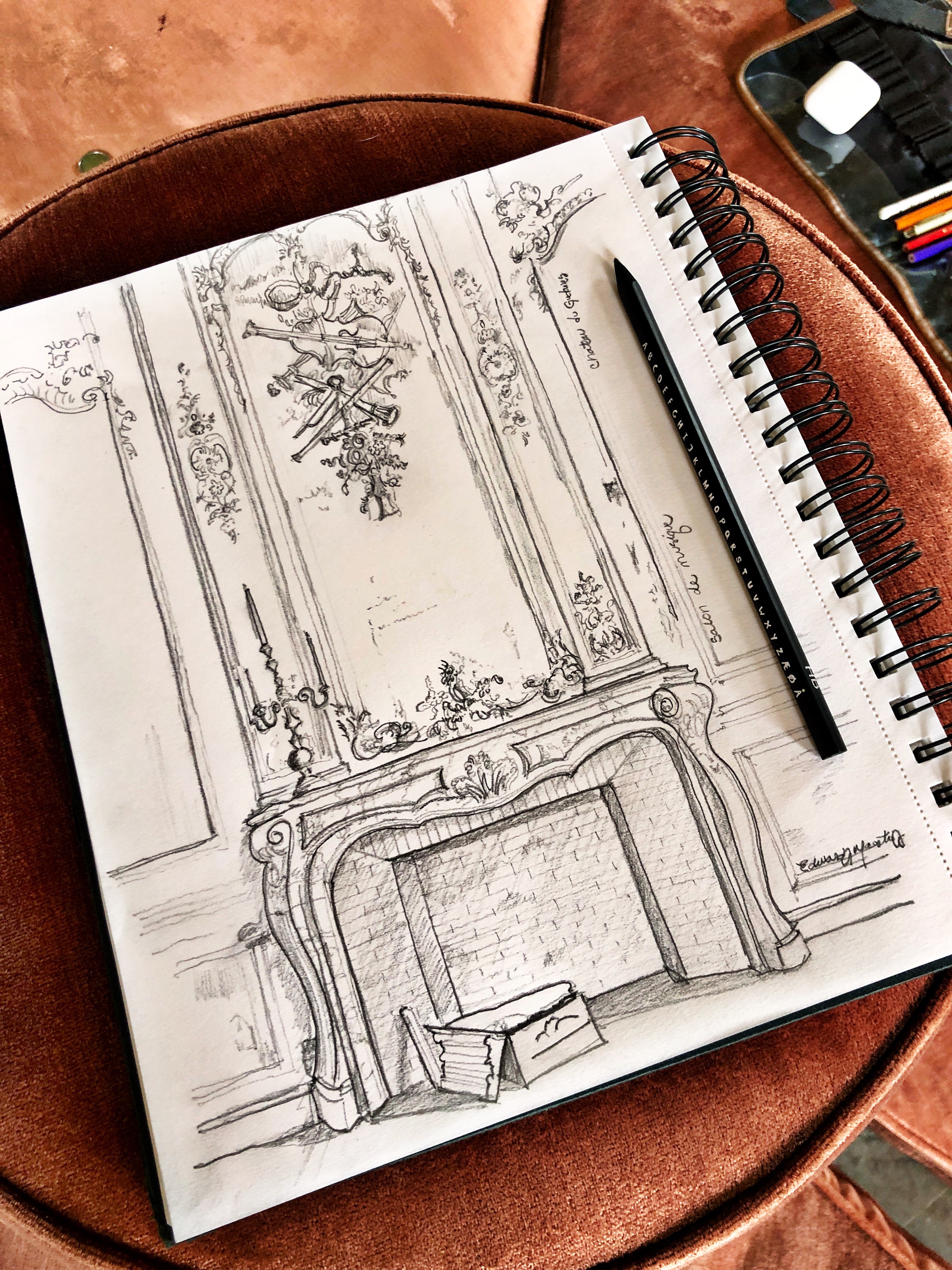 Sketchbook - The mantel in the Salon de Musique - Chateau de Gudanes

I had never thought much about designing in the French style in Dallas. To be honest, the over-done French style of homes that were so popular in Dallas in the early 2000s had turned me off to it altogether, but I was very intrigued when I was hired to transform a 1920s Spanish-style Hutsell on Lakewood Boulevard into a South-of-France inspired jewel. The owners absolutely love France and had been importing French antiques and architectural finds for years with the hopes of incorporating them into their one-day dream house. I am absolutely in love with how this project turned out…orangery and all.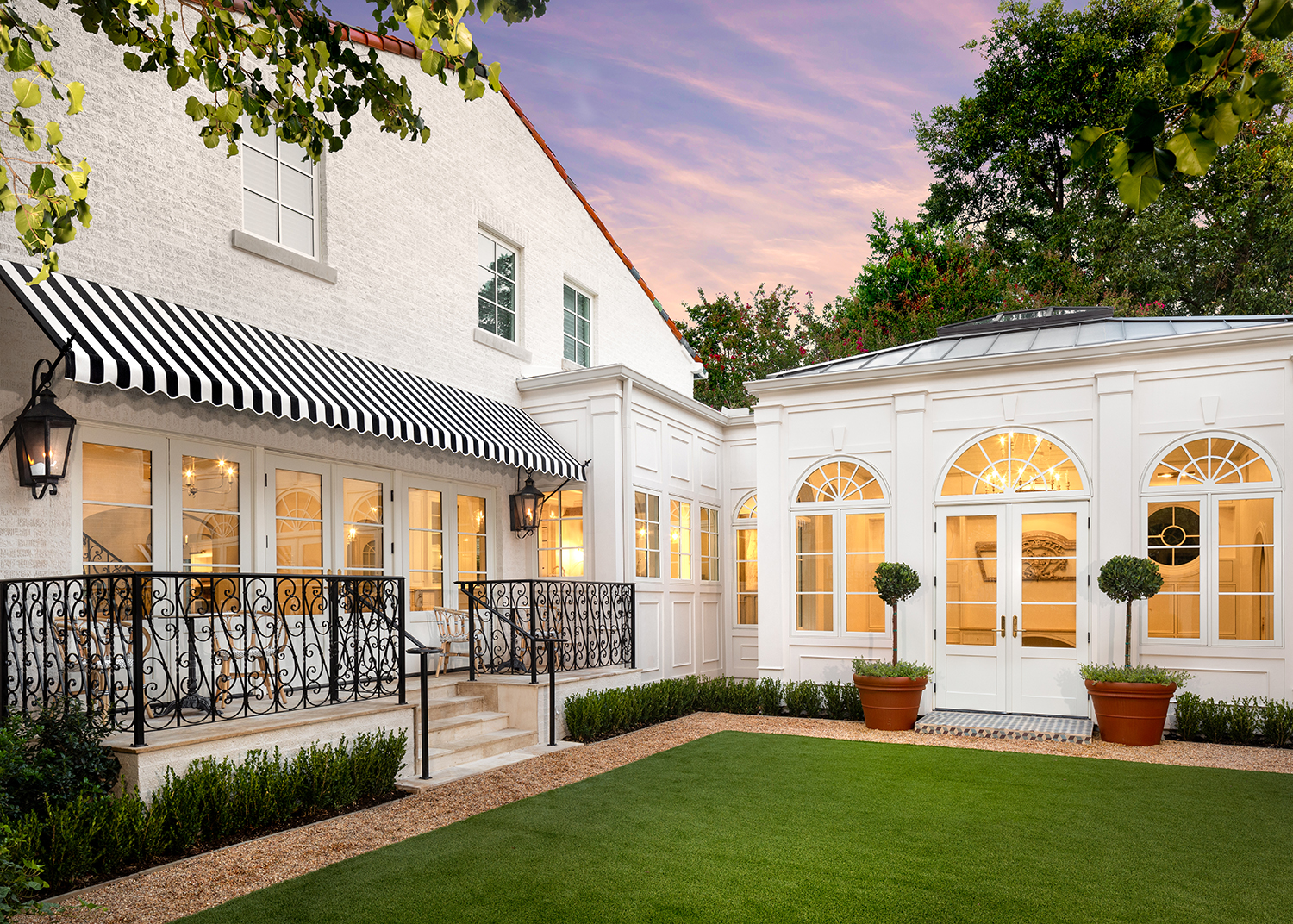 View of our Lakewood Blvd. French-inspired renovation/addition
Eddie Maestri, AIA